Our Vision
We're building the biggest and best blockchain media company in the world.
Our ambition is to serve up the world's most-loved digital media properties dedicated to blockchain: websites, events, television shows, books, podcasts, and blogs. We want to help the most people possible, to make the maximum positive impact on humanity.
Our strength is creating the best financial and technical content that reaches the largest audiences. In plain English: our pages get top rankings in search engines (see blockchain marketing agencies, blockchain conferences, and best ICOs).
Our secret sauce is a combination of great content, great promotion, and a great platform that allows us to optimize and improve our content at scale. This combination of talent + technology has been lovingly crafted over tens of thousands of content pieces, and hundreds of millions of visitors.
Our history: we've been creating amazing digital media properties since 1995, breaking ground with the earliest technology websites like ZDNet, CNET, and Yahoo! As we grew, we built incredible media sites for finance and technology leaders like Intuit, Mint, and State Street.
Then came blockchain.
Our Values
We believe blockchain is one of the most transformative technologies of our time. In our role of leading the media in blockchain, we must build a platform of transparency and trust.
We started our company on these five values, which still hang proudly on the wall of the office. They are:
Quality. Quality is our competitive differentiator. When we deliver quality content, to a quality audience, we feel good about our business, and ourselves. We know we're making the world a better place, and that makes our work worthwhile.
Honesty. We are committed to transparency with ourselves, with each other, and with our customers. All great businesses, like all great financial systems, are built on trust. We're building trust by telling the truth.
Discipline. We strive to master our "lower self" in order to serve our "higher self." We are self-motivated, maintaining good work habits that keep us focused on our individual and company goals.
Continual Improvement. We are better every day. At the company level, we work on better products and better processes. At the personal level, we develop positive habits of thinking and working. As our people get better, our company gets better.
Agility. We are flexible. We are able to quickly develop new prototypes, test them, and learn from the results. We practice lean development, with rapid feedback loops to help us iterate and improve. We are the river, not the rock.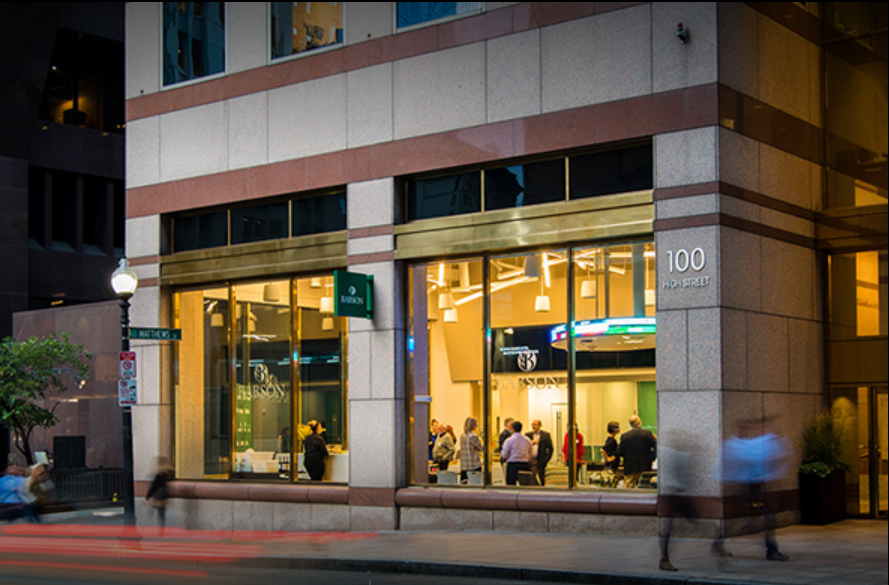 Our Location
Today our full-time team in Boston oversees 75 full-time and freelance journalists, analysts, and editors worldwide. We're proud of our in-depth coverage and rigorous analysis of the blockchain industry -- and our global events that help blockchain companies and investors meet, network, and connect.
We have close partnerships with Babson College, committed to building the next generation of blockchain entrepreneurs -- as well as Workbar, the leading coworking space for blockchain startups. We welcome you to attend any of our blockchain Meetups, which are free and open to the public.
We're ambitiously growing new blockchain talent into the next generation of analysts and journalists. If you're interested in joining the Media Shower team, click here to apply.